#LoveVancouver This Fall
Hiking in short sleeves. Patio dining while you watch the sunset over the Pacific Ocean. Or enjoying the hottest season for sports and culture events in the city. There's so much to love about Vancouver in the fall, it's like summer is sticking around for one more ovation.
Here's to finding yourself here this fall.

Share your #LoveVancouver photos, videos, and messages on Instagram, and show your support for the community in which we live, work and play.
Find Special Offers on Vancouver Hotels
Book your Vancouver stay this fall. These exclusive offers promise to take you far away from your everyday and give a little back at the same time.
#LoveVancouver Social Feed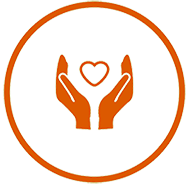 As our city welcomes locals and visitors, we know we must act cautiously and responsibly to not undo the great work that all British Columbians have done so far. That is why we, along with our industry partners, are listening carefully to the Ministry of Health and WorksafeBC to ensure every possible safety protocol is in place. We will continue to monitor our progress closely and adapt as the situation evolves.
British Columbia is currently in Step 3 of the BC Restart Plan and we are excited to welcome visitors to #LoveVancouver. Recreational travel within BC is now permitted. For more information about the Province's current travel advisory, please visit the Government of British Columbia's website.