Wellness Experiences
There's a certain feeling you can only capture in Vancouver. Surrounded by ancient forest, snow capped mountains and pristine ocean, just one breath is all you need to know you're grounded somewhere special. Balanced with world -class spas, health-conscious dining and a myriad of mindful outdoor activity, Vancouver is the place to find yourself this fall.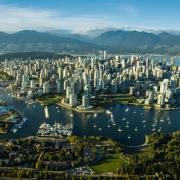 X
Want the inside scoop? Sign up for our newsletter!
Upcoming events, places to visit, great travel deals, and a lot more.
Sign Up