Love to Explore: Special Offers on Vancouver Attractions

There's never been a better time to really get to know this incredible place we call home. As our world-famous attractions open up again to locals, many are offering exclusive deals when you book right now. So, if you've never dared yourself over the Capilano River, or taken an afternoon to reflect in a true classical Chinese garden, now is the perfect time to discover what visitors here have known for years -- in Vancouver, there is so much Love to Explore!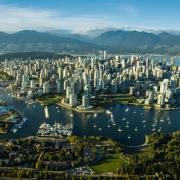 X
Want the inside scoop? Sign up for our newsletter!
Upcoming events, places to visit, great travel deals, and a lot more.
Sign Up
Find trip-planning inspiration and more things to do in Vancouver this season!
Please check the attraction's website before visiting for their most up-to-date COVID-19 policies and procedures.  
Please adhere to COVID-19 health and safety measures, including proper physical distancing and frequent hand washing. If you are sick, please stay home.
---