Shopping in Vancouver
A day of shopping can be its own feast for the senses. Make your way down lively city streets on a hunt for that perfect item that will make your friend's day, that piece that will complete your outfit, or that treat to surprise someone who could use a little surprise. When gifting to others or to yourself, Vancouver is the place to explore shops across a variety of neighbourhoods.

Malls & Department Stores
'Tis the season to pop into somewhere warm, where you can find so much to browse all under one roof.
Artistic Finds
When you want to be inspired, challenged by new ideas, or find that perfect artist-made gift to show your loved one you know just what they like, it's time to get creative with your shopping.
 
Special Offer: Use the promo code LoveVancouver in your Coastal Peoples Gallery e-cart and receive 10% off fine art and jewelry. 
Markets & Culinary
For a sensory pick-me-up, a lively market can be just the place to take in the colours, scents and sounds of the season.
 
Fashion
We're relaxed, we're West Coast, but we're still fashion; just make it comfortable. Iconic brands such as Hershel, Lululemon, Aritzia, John Fluevog, Smash + Tess and Indochino got their start right here in Vancouver. Here are a couple more we recommend, for both style and function.
 
Unique Vancouver Keepsakes
Some of our local attractions and museums have shops that are attractions unto themselves. You'll find must-have mementos and authentic gifts.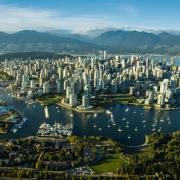 X
Want the inside scoop? Sign up for our newsletter!
Upcoming events, places to visit, great travel deals, and a lot more.
Sign Up