Shopping in Vancouver
A day of shopping can be its own feast for the senses. Make your way down lively city streets on a hunt for that perfect item that will make your friend's day, that piece that will complete your outfit, or that treat to surprise someone who could use a little surprise. When gifting to others or to yourself, Vancouver is the place to explore shops across a variety of neighbourhoods.

Artistic Finds
When you want to be inspired, challenged by new ideas, or find that perfect artist-made gift to show your loved one you know just what they like, it's time to get creative with your shopping.
 
Special Offer: Use the promo code LoveVancouver in your Coastal Peoples Gallery e-cart and receive 10% off fine art and jewelry.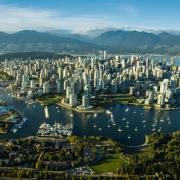 X
Want the inside scoop? Sign up for our newsletter!
Upcoming events, places to visit, great travel deals, and a lot more.
Sign Up