Earlier this month, Destination Vancouver joined Pacific Destination Services' (PDS) 25th Anniversary celebration. Attended by Royce Chwin and Michael Drake of Destination Vancouver, the event provided an opportunity to celebrate PDS' success alongside the many partners and clients that have supported the team's journey.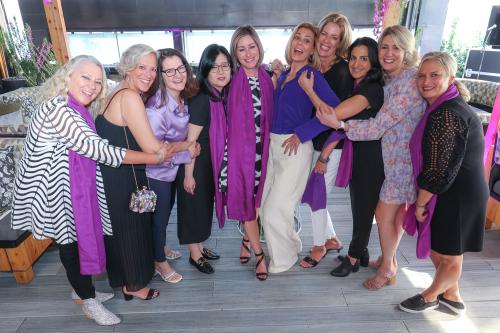 The PDS team celebrates 25 years

Led by Joanne Burns Millar, CEO of PDS and Destination Vancouver Board Member, the destination and event management company has played an integral role for meetings and events held in Vancouver. Throughout COVID-19, PDS embraced advocacy and action to help address challenges presented by the pandemic. Supported by John McLaughlin at Immunize BC, the PDS team created over 200 jobs for the tourism industry during this time and supported health authorities with logistics operations of mass and mobile vaccination clinics across BC. To further drive the recovery of BC's business events industry, Joanne formed the BC Meetings and Events Industry Working Group with colleagues across the province.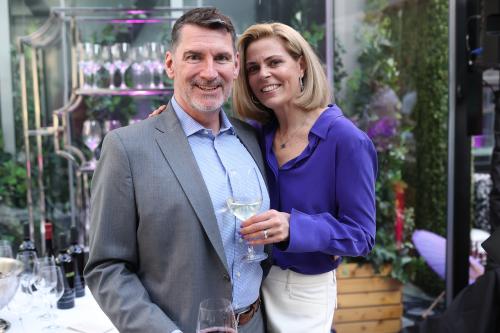 Joanne Burns Millar and her husband, Sandy Millar
---
" ...As I look back at the countless adventures, experiences, good times and some very challenging and scary moments, what resonates with me the most is the unwavering support of our trusted clients, program and event specialists, and industry partners.   
The fabric of our beloved community is woven together by our resilient PDS team. Every day I am amazed at Team Purple's strength, adaptability and creative solutions to solve complex problems for our clients, our industry and our company.   
Together, we have all weathered incredible storms and stood the test of time. We are absolutely Brilliant Together! " -Joanne Burns Millar, CEO of PDS 
---
That evening, Destination Vancouver's President & CEO, Royce Chwin, was specially recognized alongside Walt Judas at TIABC, Mike McLeod at BC Hotel Association, and Ken Cretney from BC Pav Co for their advocacy efforts, notably within the BC Meetings & Events Industry Working Group.  
Congratulations to PDS on an incredible 25 years — here's to many more! 
 [Photo Credits: Kasselman Creative]