Bicicleta por los Cerezos en Flor
Conocida como una ciudad amigable para los ciclistas, agarrar una bicicleta es una manera popular para que los visitantes vean Vancouver, ya sea con el pedal pausado por el Stanley Park o dando vueltas con el corazón latente por North Shore por los caminos de la bici de montaña. Pero probablemente el paseo más hermoso que pueda tomar es la ruta anual de Bike the Blossoms a través de las florecientes calles de Vancouver durante el Vancouver Cherry Blossom Festival [Festival del Florecimiento de los Cerezos de Vancouver].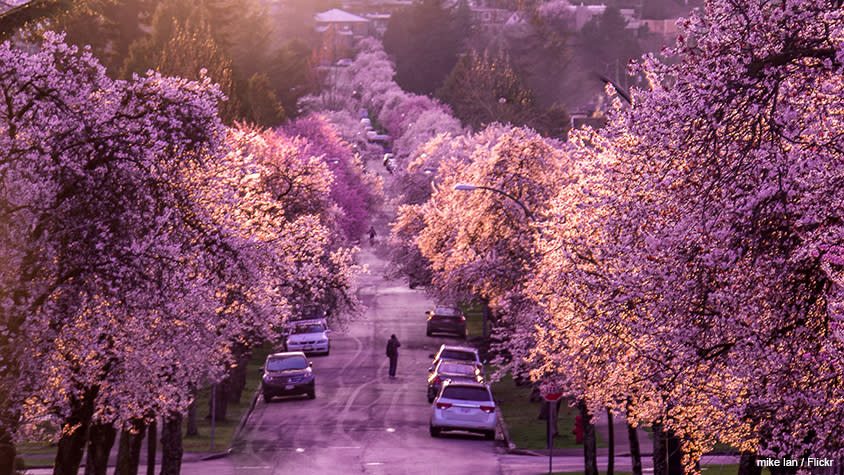 Mientras los ciclistas pedalean con la mandíbula floja entre los pétalos, son guiados por uno de los arboristas residentes del Vancouver Park Board [Junta de Parques de Vancouver], compartiendo información sobre los más de 40,000 árboles de cerezos ornamentales de la ciudad, algunos de los cuales son regalos de Japón, compuestos por unos 50 cultivares diferentes.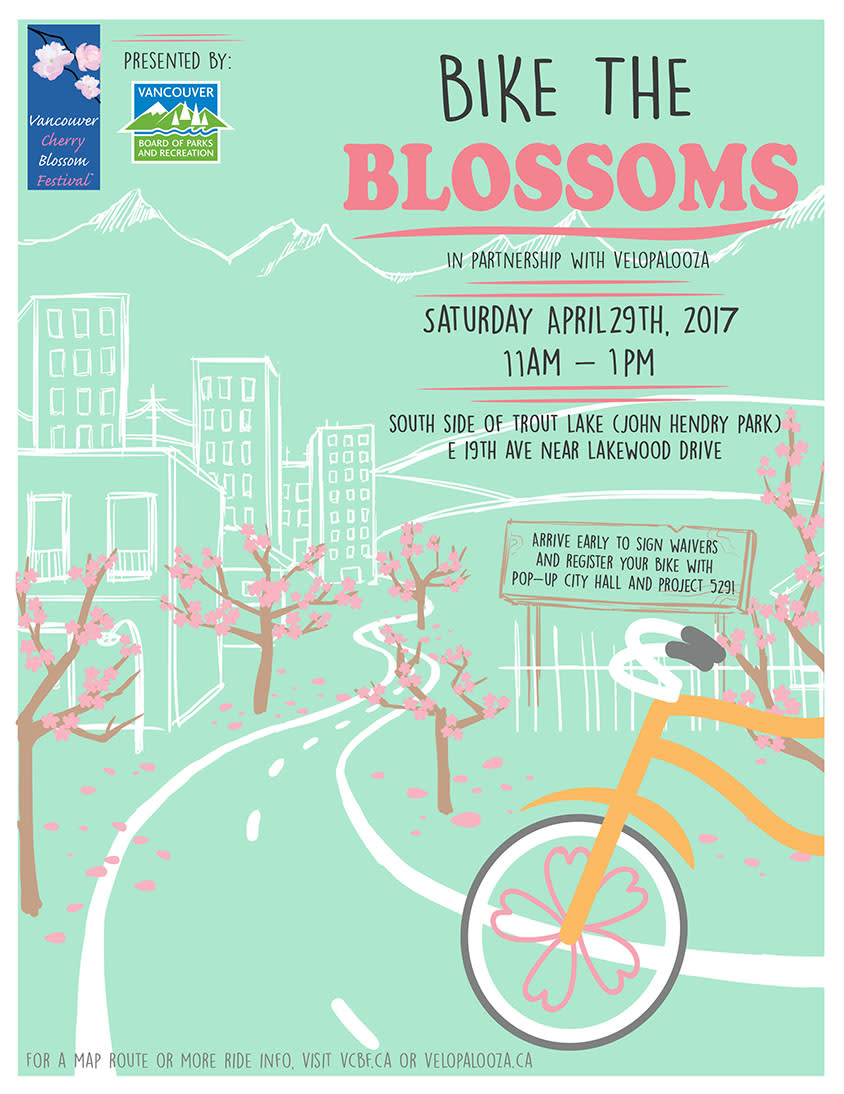 El recorrido gratuito Bike The Blossoms se lleva a cabo un sábado a principios de abril de cada año, y se organiza en asociación con Velopalooza. El grupo se reúne para el paseo en Trout Lake, en el lado este de Vancouver, a poca distancia de la Estación Comercial de Broadway SkyTrain, apta para bicicletas. A partir de ahí, la ruta difiere cada año dependiendo de qué calles y vecindarios estén mostrando niveles máximos de belleza en florecimiento. Es un evento familiar, con personas de todas las edades y con habilidades para el ciclismo.
Para obtener más información, visite el sitio web de Vancouver Cherry Blossom Festival.
---
---