Board of Directors
Industry Category: Visitor Activities & Retail
Term:  until AGM 2021
Director:  Barbara Wolfson
Vice President, Vancouver Store
Holt Renfrew & Co., Ltd.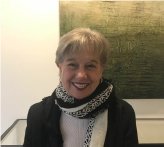 Tourism Vancouver is pleased to share that – Barbara Wolfson, Vice President, Vancouver Store, Holt Renfrew has been elected as board director, representing members in the Visitor Activities and Retail category.
In a retail career spanning 45 years, Barbara has made her mark in the luxury retail sector with management roles at Burdines in Miami, Florida, Saks Fifth Avenue in Bal Harbour, Fort Lauderdale, Boca Raton and New York City, before joining Holt Renfrew in 2006.
Appointed to Holt Renfrew in 2006 as General Manager of the Toronto flagship, Wolfson soon established herself as a gifted and driven leader. She transferred to Vancouver in 2009 and developed an engaging visitor experience for the 2010 Olympics, working in tandem with the corporate team to craft a unique and exclusive offering of luxury goods and a dynamic program of activities for both customers and employees. In the past three years, she has overseen a major expansion and renovation of the Vancouver store, which today boasts an impressive roster of luxury shops second to none.
Please join Tourism Vancouver in welcoming Barbara to the Board and tourism family!