Tourism Vancouver has expanded the COVID-19 Updates amenity feature on the Member Extranet. Originally created in March 2020 to track Member Operating Status, the amenity has now been adapted to provide accurate information to our team and key audiences (travel trade, meeting planners, media and visitors). The amenity feature will enable members to inform us of their new products and services.
(NOTE: All information will be used by our internal team, only Operating Status will display on your Visitor Weblisting). Members are encouraged to log into the Member Extranet and update this amenity information as needed. 
Instructions: 
Next, Click on the green arrow next to the appropriate account, then Manage Amenities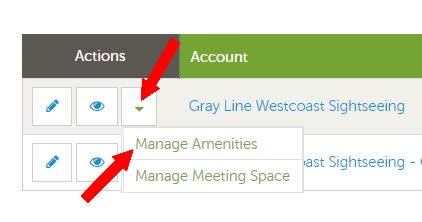 Next, complete the following fields:
Operating Status
Re-opening Date
Covid-19 Safety Plan (please provide website URL)
New 2021 Procedures for Visitors (text area)
New 2021 Products or service updates, commissionable for Travel Trade (text area)
New 2021 Procedures for Meeting Planners (text area)
New 2021 Seasonal Products or Services (text area)
New 2021 Product Images (file upload)
Finally, once you have finished updating your amenities, click Save at the top of the page.