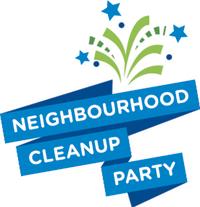 Thank you so much to everyone who participated in the 24th annual Neighbourhood Cleanup Party!  We were thrilled to see Tourism Vancouver staff and Members coming together to give connect with and back to our city by keeping our beautiful streets and waterfront clean.
The Post-Cleanup Report has been submitted to the City of Vancouver. Our final count was:
Number of Volunteers: 137
Number of hours of cleanup: 1.5 – 2
Number of large bags collected: 94
Number of small (butt) bags collected: 39
The garbage was picked up by the city and the cigarette butt bags will be going to a pilot mushroom recycling program at UBC.
How to make an even bigger difference
Spread the word by sharing your photos and stories using the following hashtags:

#BCTourismMatters   #CleanupParty

Host your own Neighbourhood Cleanup Party!
We will see you next year at the 25th Anniversary of the Neighbourhood Cleanup Party!