The meeting world is buzzing with news of this year's top conference trends – and we're here to help you bring them to life! Whether dishing up brain-enhancing buffets, organizing event space to meet millennial demands or catering to the growing "bleisure" market, Vancouver can accommodate any and all on-trend meeting requests. Here are a few of our favourites:
Specialized dining 
Once upon a time, food was solely used to fuel conference attendees so they could get through long, exhausting days. Now, the evolution of culinary culture means group dining is perceived as a teambuilding opportunity more than a mere necessity; after all, nourishing meals bring people together in ways few other shared experiences can achieve. Restaurants and conference venues across Vancouver are rising to the occasion with seasonal, locally sourced group dining adapted with no fuss to accommodate growing numbers of vegan, keto and paleo attendees. Organizers can also opt for out-of-the-box mealtime treats like sommelier-led wine tastings, chef-led foraging expeditions or neighbourhood-specific food tours. Whether plated dinner, family-style sharing or progressive tasting tour, rest easy that Vancouver dining remains ahead of the curve.
Make way for millennials!  
As time marches on, a new generation of meeting attendees are leading the charge – and with the new guard comes distinctly different needs. Gone are the days when the only conference necessity was decent WiFi. These days, attendees are seeking offbeat seating that facilitates creativity; pre- and post-events that deviate from the standard dinner-and-drinks; and options to blend business and leisure trips into one (see "Bleisure" below). Renowned as a "young" city, Vancouver is well-versed at accommodating 2019 needs, including offbeat venues ranging from mountaintop lookouts to heritage theatres; active teambuilding such as running tours or bike excursions to local breweries; and limitless options for onsite yoga classes, post-meeting hike-and-picnics or midday juice bar breaks.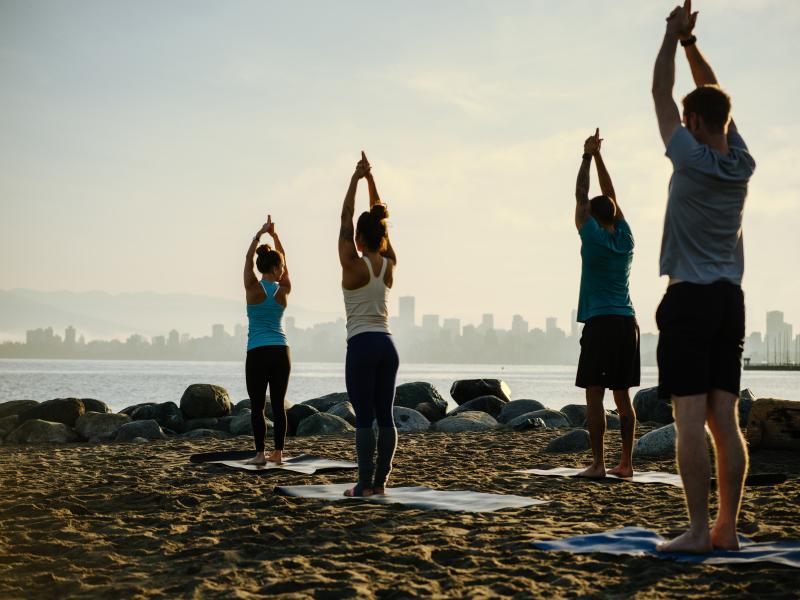 Bleisure options
It seems that these days, people are busier than ever – and that means they need to be more efficient than ever. More often than not, delegates who travel for conferences are merging their personal vacations with business ones, whether extending their stay in the host city or using the destination as a base to explore further afield. Vancouver is perfectly placed for both: the city offers an expansive array of outdoor adventures like mountain biking trails and stand-up paddleboarding; indoor activities, including wacky museums and a virtual reality flight ride attraction; diverse dining ranging from award-winning food trucks to fancy five-stars; and bustling nightlife catering to sports fans, performance enthusiasts and live music aficionados alike. Combined with the city's ease of access from all corners of the globe (Vancouver International Airport is the second-largest in North America) and unlimited options to take a floatplane, ferry, car or train to incredible destinations across British Columbia, Vancouver is a bleisure traveller's dream.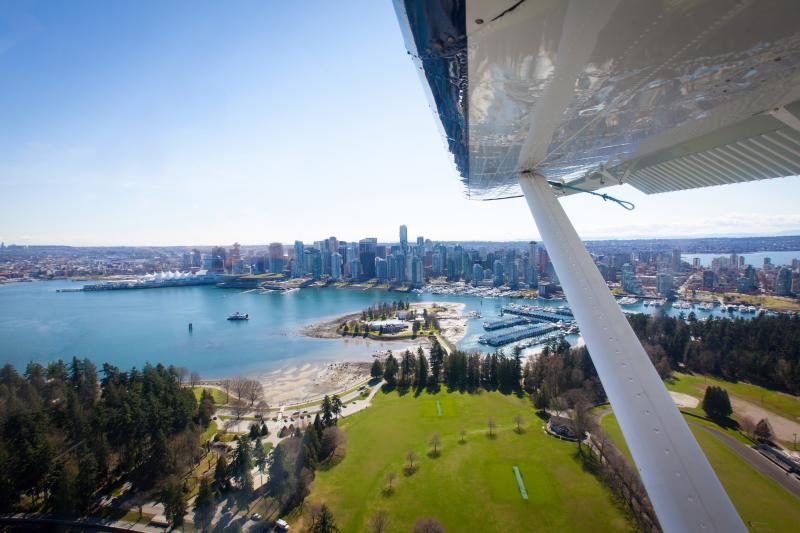 Mindful events
Wellness travel is becoming more prolific every year with leisure and business travellers gravitating toward trips that promote mindfulness and incorporate CSR activities. An easy way to increase conference participation is to host the event in a destination that offers a holistic travel experience both in and out of the meeting room. Vancouver is rife with wellness options as simple as slipping out of the downtown convention centre for a midday run along the oceanside seawall; conference chefs who are experts are crafting brain-enhancing foods; and planners adept at adding conference "wellness zones". Of course, CSR options abound, ensuring delegates not only take care of themselves, but also have the opportunity to indulge their altruistic sides.
Ready to learn more about implementing 2019 trends into your Vancouver meeting? Contact us to get started.
​