Planning a conference in your own city is difficult enough – so what's an organizer to do when meetings hit the road?
Vancouver-based Pacific Destination Services (PDS) has achieved acclaim for executing wow-worthy events across Western Canada that leverage the host destination's natural assets. With more than two decades in the incentive meetings and events industry, the award-winning team has gathered a playbook of tried-and-true tips and tricks guaranteed to generate buzz among global attendees.
One secret to PDS's success is leveraging the region's wild backdrops and urban flair to conceptualize once-in-a-lifetime experiences, such as a lakeside dinner for 800 people accompanied by a symphony orchestra. We caught up with Bronwyn Slade, director of sales at PDS, who shares more secrets of hosting flawless meetings.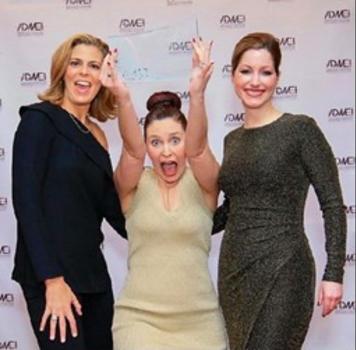 PDS's Joanne Burns Millar, president; Terri Samson,
director of events; and Jennifer Burton, vice president
Let's start in your hometown. What are the benefits of hosting a conference or event in Vancouver? Though we enjoy four distinct seasons, Vancouver's weather is mild year-round. However, as we shift towards colder temperatures, Vancouver's proximity to local ski hills allows guests to experience an idyllic winter wonderland without having to trudge through slush-filled streets. Our coastal location also makes for exciting pre- and post-meeting possibilities, such as cruising to Alaska. Finally, out-of-town guests will be happy to note that Vancouver International Airport – a recognized global gateway – rarely experiences weather-related
Give us a few examples of memorable meetings PDS has hosted in the past. We recently collaborated with a client on their international conference, which was attended by 900 people. Our role was supporting logistics management and people movement strategies, as well as executing offsite events and activities. The conference's gala was truly a spectacle: we transformed the Vancouver Convention Centre's entire East Exhibition Hall into a magical evening celebrating Canadian culture. The concept was an epic culinary affair: we had 11 venues staging a collaborative Chef's Table experience, and a dine-around featuring delectable dishes from 18 of Vancouver's top restaurants.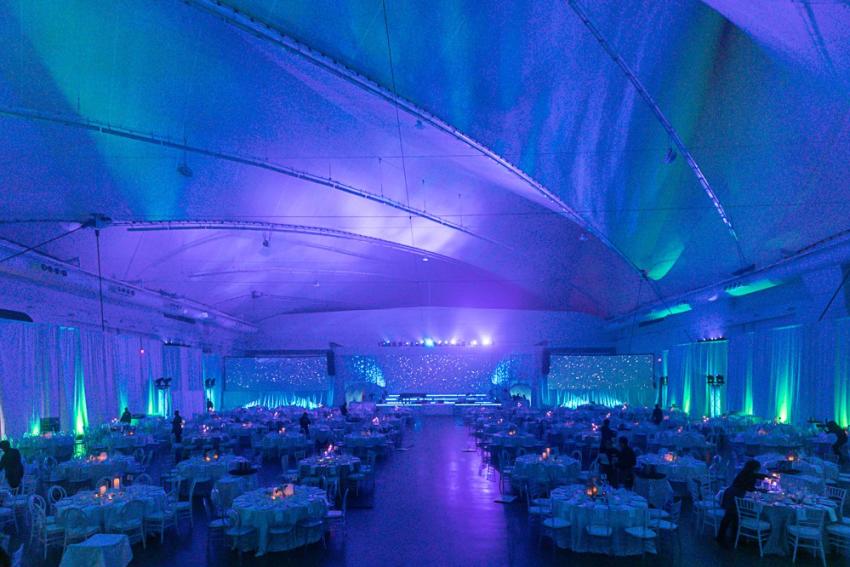 Courtesy Pacific Destination Services
What are some ways to surprise and delight conference attendees? Every conference has breaks between sessions. Planners can consider making breaks experiential to build engagement and provide attendees with additional networking opportunities. Who wouldn't want to see a cycling ice cream vendor delivering frozen treats throughout the venue foyer? Or, you can add an educational component by organizing a BC Honey Break with local beekeepers.
How can organizers identify enticing themes for conferences? Consider the purpose of your event and tie it into something timely. For example, conference delegates often meet to expand their thinking and share ideas with colleagues; and, we're currently in a season associated with rejuvenation, growth and change. So, why not theme your event The Gathering? You can bring people together in cozy spaces decorated with textures, soft seating and thoughtful touches like puzzles and strategy games. Regardless of the conference theme, there should always be plenty of locally sourced food and wine!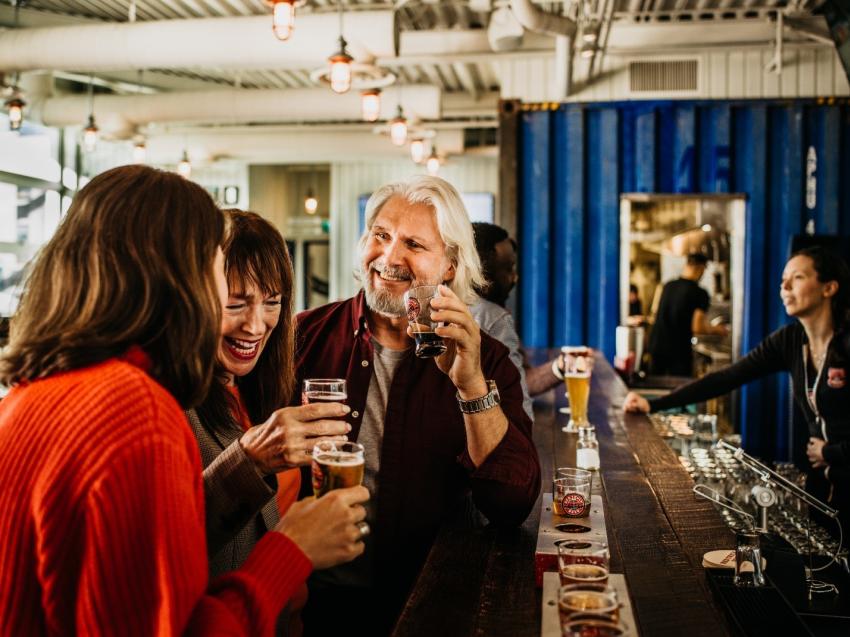 What's an easy way to jazz up pre- or post-meeting activities? No matter the weather, consider both indoor and outdoor activities. For example, Vancouver is home to a coastal temperate rainforest that's worth exploring year-round (you can do so with small group tours, such as the informative rainforest walks hosted by Rockwood Adventures). Foodie or craft beer and wine tours are fun indoor activities that are always popular among delegates. In temperate destinations like Vancouver, you can get out on the water any time of year – perhaps a breakfast cruise in the sheltered waters of Indian Arm, where attendees can see Vancouver from an exciting new perspective. Finally, an easy one is to change up your meeting times! Treat delegates to an early-morning yoga session, build a group jog around the seawall into the itinerary, or organize a coffee-and-donut tasting tour before the day's meetings. Delegates will be refreshed and ready for the boardroom while also enjoying a hit of vitamin D.
Where can delegates and planners find you if they have more questions? I'll be at the Financial and Insurance Conference Professionals (FICP) Annual Meeting in Austin, Texas between November 10 and 13. We can also connect at the 2019 SITE SoCal Holiday Event and Charity Auction in Palm Springs, between December 8 and 9. Stop by and say hello – I'm always eager to chat!
Ready to book your Vancouver conference? Contact Tourism Vancouver's Meetings team to get started.