Environmental activist Greta Thunberg gained global recognition when her protests against government inaction towards climate change sparked demonstrations around the world. Admirably, she lives by example, regularly travelling to events and speaking engagements by train or zero-emission sailboat. But Greta's actions aren't realistic for everyone, including delegates whose careers can depend on the connections and educational opportunities afforded by international conferences – some of which take place halfway around the world. So, is air travel still necessary for conference attendees? And when we do fly, how can we travel responsibly to help minimize our industry's impact on the environment?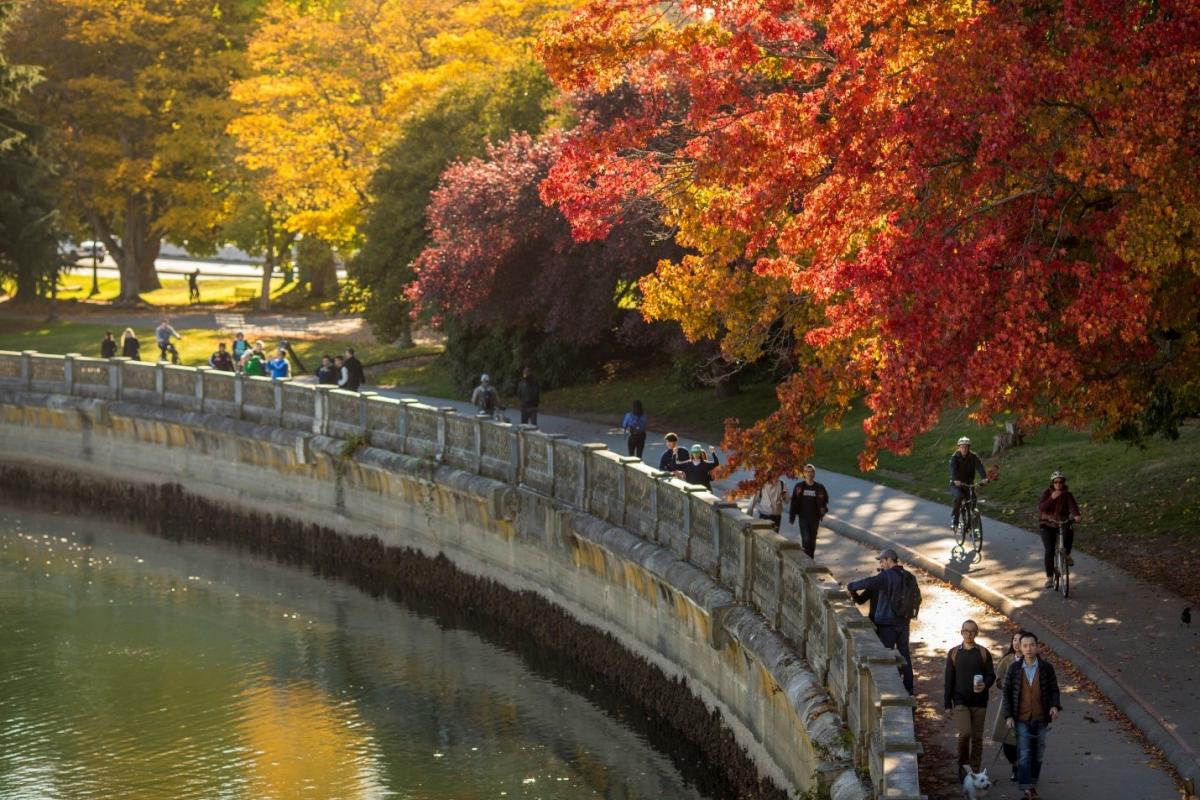 First, a hard truth: for frequent travellers, flying represents the biggest source of greenhouse gas emissions. In 2018, the Intergovernmental Panel on Climate Change (IPCC) issued a report stating that, going forward, global warming must be limited to no more than 1.5˚C to reduce impacts on ecosystems and human health – a requirement that can be achieved by cutting global emissions in half by 2030 and reaching net-zero in 2050. That's a tall order, though reducing flight emissions is a leap in the right direction.
Gwendal Castellan, manager of Sustainable Development at Tourism Vancouver, recommends conference organizers and attendees start their journey towards reducing their footprint by approaching the issue more holistically. "It's important to examine all facets of a conference that contribute to carbon emissions, not just flights," explains Castellan. "Let's start with conference meals. You can reduce the amount of animal proteins served, since animal foods have a bigger carbon footprint than plant sources. The 2018 Greenbuild International Conference and Expo, which took place in Chicago, served 100 percent vegan menus for all lunches and catered events, which reduced its carbon footprint by more than 9.35 metric tons – that's the equivalent of charging 1.2 million cell phones."
Another example is the 2018 Sustainable Brands conference, which was hosted in Vancouver in June. Organizers measured the environmental impact of the conference, working with suppliers to track metrics associated with waste management, energy and water conservation, sustainable procurement, community and engagement. Results in hand, Sustainable Brands teamed up with South Pole to offset greenhouse gas emissions by investing in climate protection projects, and the Bonneville Environmental Foundation to offset water use by purchasing Water Restoration Certificates. 
As the previous example shows, one of the most useful ways to approach sustainable conference hosting is to gather data – specifically, tracking attendee travel emissions with the goal of improving future events. Using the ICAO Carbon Emissions Calculator, organizers can collect data from each delegate's starting location through to arrival at the conference; the association can then purchase the equivalent amount of offsets (alternatively, planners can find a sponsor that will fund carbon offsets for the conference). The ICAO Green Meetings Calculator takes the process a step further by analyzing number of participants and starting location for each, and generating an optimal meeting location in terms of lowest carbon dioxide emissions.   
Another option is to consider whether a conference requiring air travel is necessary for you to attend. "Many people find it helpful to determine whether or not to attend a conference based on where they are in their career," says Castellan. "For example, people whose jobs depend on keeping up-to-date on new technologies, or those who are just starting out and want to build their professional network, will benefit from attending conferences. Others who are more established in their careers might decide to attend conferences every other year, instead of annually, or tune into the conference webcast. Or, they might need to attend to present original research or sit on a panel. It's really up to the individual."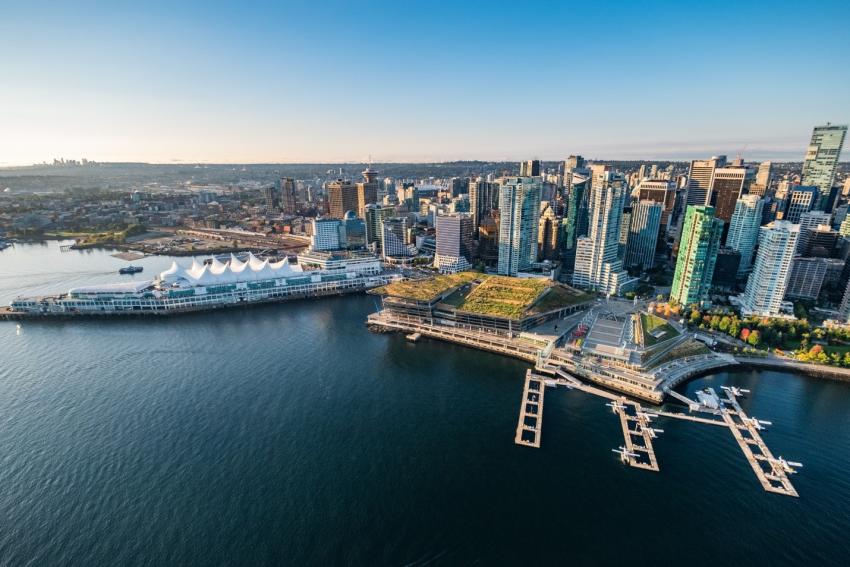 Planners can also prioritize pre-research of the host destination to ensure the conference is as sustainably organized as possible. In Vancouver, there are plenty of sustainable venues to choose from, including the waterfront Vancouver Convention Centre, the world's first double LEED® Platinum-certified convention facility. Delegates can engage in eco-minded CSR activities, such as planting trees or restoring degraded habitats in Stanley Park. Conference galas can source catering and supplies from certified social enterprises like Buy Social Canada; offsite events can be hosted at venues committed to sourcing food locally and supporting sustainability, such as Forage, which donates half the proceeds of sparkling or still water sales to garden enhancements at an ecological reserve; Edible Canada, whose restaurant and adjoining retail store stock only Canadian crafted products; and Craft Beer Market, the largest LEAF-certified restaurant in Canada. Finally, there are plenty of low-emission teambuilding activities on offering, including a robust selection of culinary walking tours and city biking tours.
Clearly, there are many methods for reducing the environmental impact of conference hosting and travel. The choice of whether to skip long-haul conferences, or focus on impacting climate change in other areas, is ultimately your own. But, regardless of what you or others choose, let's forget the flight shaming and instead prioritize living and working as sustainably as we can. Learn more about Vancouver's commitment to sustainably by browsing the Vancouver Renewable City Action Plan, or diving into resources like the C40 Cities Vancouver snapshot.
For more inspiration, check out the Events Industry Council's principles for sustainable events and sustainable event standards. To learn how to green your conference in Vancouver, contact Tourism Vancouver's Meetings team.