Every meeting planner knows the attendee experience makes all the difference between a memorable conference and one that falls flat – and the host destination strongly contributes to an optimal environment for conference success. Inspiring facilities, rejuvenating pre-meeting prep, uplifting post-meeting pick-me-ups and somehow managing to stay zen throughout long days of boardroom banter – these are the details that leave delegates happy, motivated and eager to return for the next conference. Lucky for you, Vancouver is globally recognized as a health and wellness hub, boasting an idyllic location beside the ocean with plenty of forests and mountains to complement the buzzy city vibe. So how do you host a mindful meeting in Vancouver?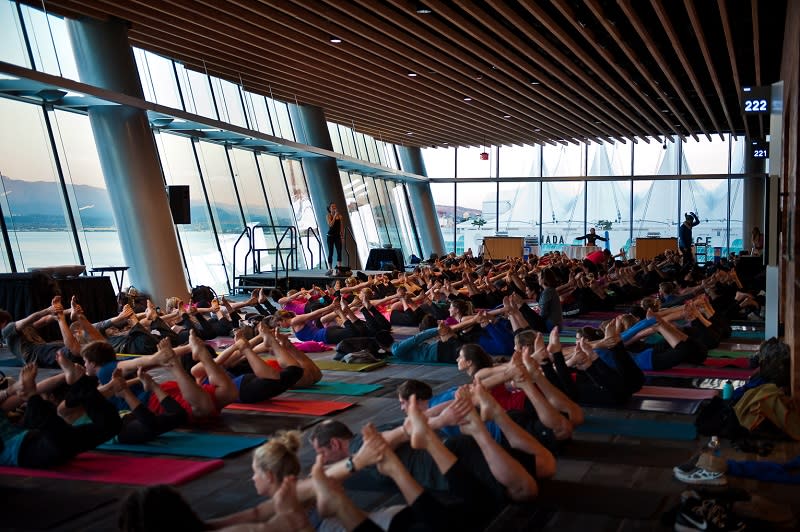 The calm settles in from the moment delegates step off the plane and are agreed by award-winning Vancouver International Airport's soothing water features, First Nations artwork and aesthetic design. The city's main convention centre sits along the dazzling downtown waterfront, featuring floor-to-ceiling windows overlooking dazzling harbour views: seaplanes skimming the water's surface, boats floating peacefully and, rising up in the distance, the majestic Coast Mountains. Combined, the Vancouver Convention Centre's West and East buildings offer more than 466,500 square feet of flexible meeting space that can be seamlessly transformed with cushy couches facing the ocean; intimate pods built for contemplation and connection; and yoga or spin classes planned for sunrise.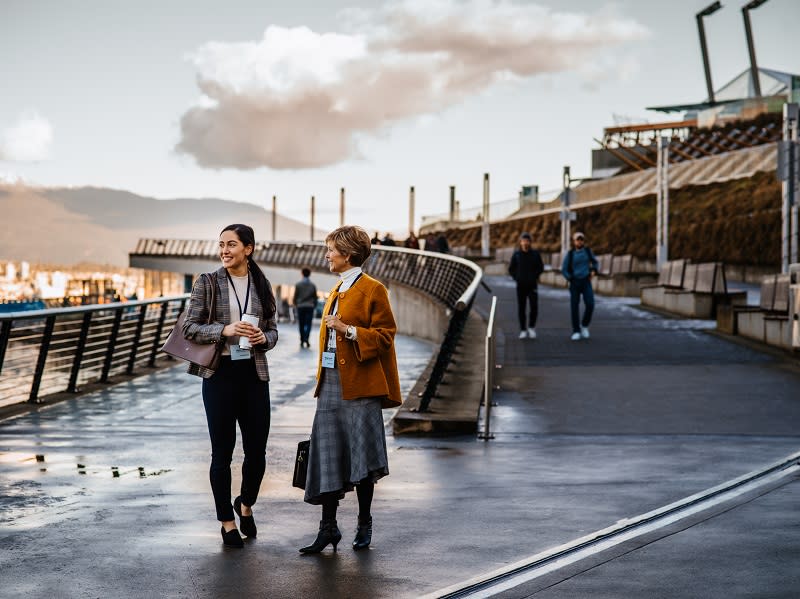 Just outside marks the beginning of the 28-kilometre Seawall – perfectly situated for a quick between-meetings run, or even a small walking meeting – which hugs the water all the way around 1,000-acres Stanley Park. This magical forest in the centre of the city is home to wildlife, aesthetic gardens, a marine research centre and biking trails, and makes for easily accessible post-conference explorations. Following the Seawall further, delegates will reach the University of British Columbia, whose own conference facilities are enhanced by the tranquil Nitobe Memorial Garden and aesthetically stunning Museum of Anthropology.
Cuisine in Vancouver readily caters to diets ranging from gluten-free to vegan to simply health-conscious. Many group-friendly restaurants offer purely plant-based menus – some of our favourites are The Acorn and Chickpea – while others prioritize relationships with local farmers, growers and fisherman, including Burdock & Co and Forage. Within the conference facility, organizers can support a boost in meeting brainpower by ensuring caterers supply antioxidant-rich and energy-providing snacks, meals and hydration stations.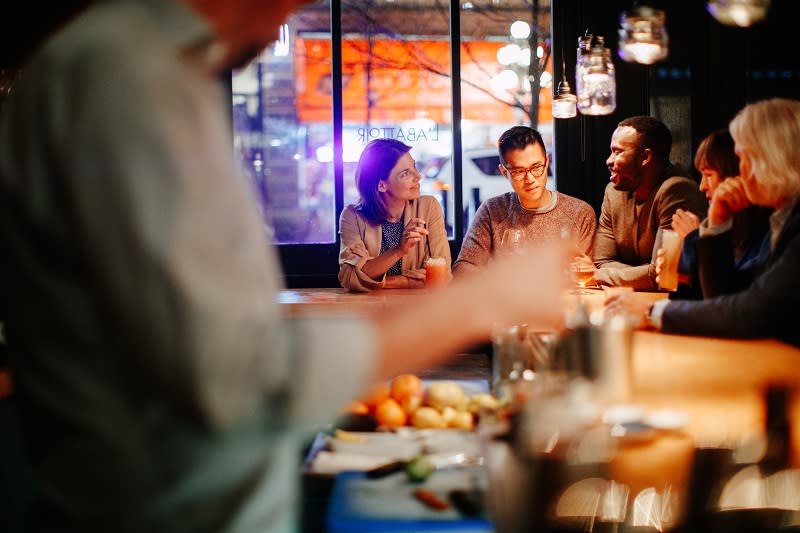 Vancouver's raw beauty inspires a local lifestyle heavily geared towards health and wellness. Delegates will find once they arrive here that it's surprisingly easy to slip into that lifestyle, and difficult to leave once the conference ends. Book your next meeting in Vancouver and see for yourself how memorable and unique the attendee experience can be when you add a little creativity and a lot of natural inspiration.