Leave delegates thinking, "Wow… that was the best event yet."
All of you meeting planners out there carry a lot on your shoulders – after all, it's your responsibility to ensure every aspect of client conferences, events or incentive trips run smoothly and dazzle attendees. With social media motivating organizers to stage events that stand out like never before, planners are increasingly expected to wow attendees, amplify the conference brand and promote record-setting attendance – all while coming in well under budget, and often working with an unfamiliar host destination. Destination management companies to the rescue!
The DMC difference
Bastions of local knowledge, destination management companies (DMCs) carry the key asset of longstanding relationships with nearby suppliers and entertainers, which support crucial integration of experiences that show off the heart and soul of the host city. Vancouver's Cantrav Services Inc. is the perfect example. Boasting more than three decades of expertise and renowned for crafting immersive experiences, Cantrav relies on close collaboration with partner suppliers to bring to life standout corporate programs. The DMC has supported clients – most of whom arrive from the U.S. or overseas – with buzzyworthy events ranging from welcome galas and closing ceremonies to awards parties and cocktail receptions.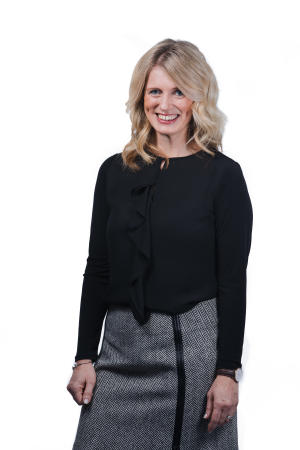 Claire Duncan, VP of Creative
Strategy & Events, Cantrav
"Working with a local DMC can take a huge load off the meeting planner, and also ensure every facet of the event is executed seamlessly," says Claire Duncan, vice president of Creative Strategy & Events, Cantrav. "We know how to elevate experiences cleverly and in line with what our destination has to offer. We know how to integrate the theme of the meeting or the incentive with the latest technology and the best décor; and we know how to bring suppliers together to collectively build a memorable event that represents the client's brand and vision."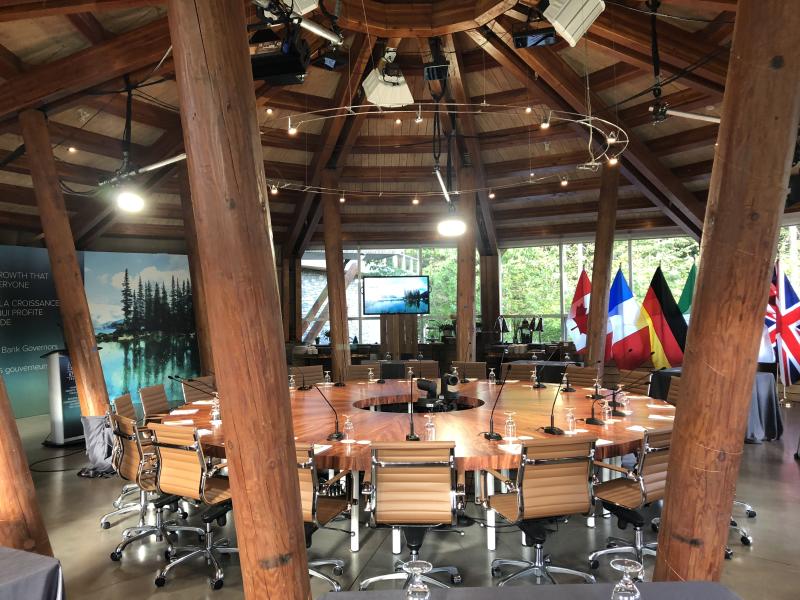 Bespoke furniture for the G7 2018 Finance Ministers Meeting
Cantrav has managed events of all sizes and styles, earning several awards along the way. For example, the team partnered with the Government of Canada to host the G7 2018 Finance Ministers Meeting in Whistler, B.C., whose attendees included delegations from every G7 member country, as well as international organizations, engagement groups and senior global policymakers. Cantrav oversaw key meeting components like environmental design, technical production, media relations, branding, entertainment and transportation, ensuring every last detail adhered to the client's desire to showcase Canada's beauty and values. Notably, the project featured a carefully crafted meeting space in the host venue – the elegant Squamish Lil'wat Cultural Centre – which involved significant build-out of the museum space to adapt to technical needs. The event was voted the most successful of eight G7 Ministerial meetings held across Canada in 2018, earning Cantrav a coveted Government award and two industry awards.
Surpassing expectations and setting trends
Though intimate government meetings are challenging, bigger and splashier corporate events can be even more daunting for planners unfamiliar with the local layout – particularly if the client is tied to a strict budget. DMCs are certainly up to the task of amping up the wow factor; for example, in 2018 Cantrav worked with the Young Presidents' Organization (YPO) to host its annual EDGE meeting at the Vancouver Convention Centre. The glitzy affair featured a myriad of entertainment staged at intervals across five performance sites; YPO attendees also formed the live band for the evening's finale.
"Many planners seek first and foremost an event that turns heads and surpasses expectations," says Duncan. "This can be as easy as changing the seating layout – for example, using cleverly styled lounge areas as opposed to standard chairs, or opening the meeting with a transformative message through entertainment like live ice carvings or First Nations performances. It doesn't need to be drastic!"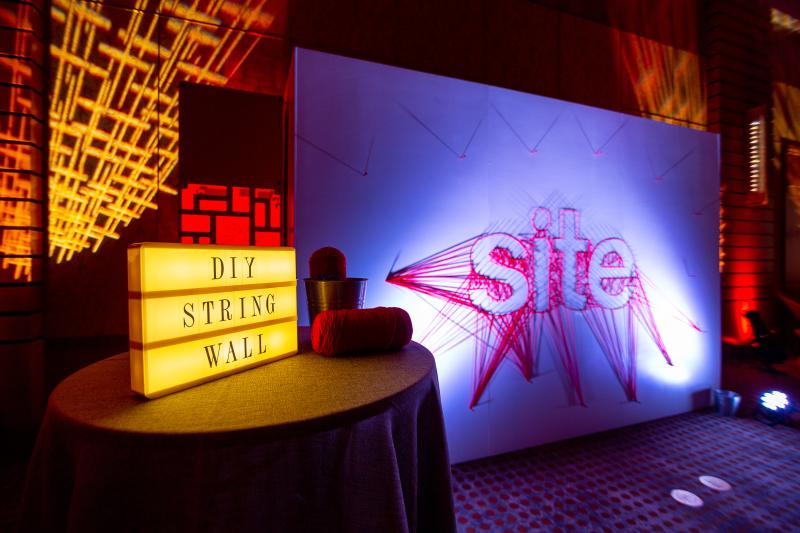 Interactive installations are wow-worthy and promote teamwork.
Like any excellent DMC, Cantrav crafts events that are not only tailored to the client, but also distinguish from similar events. The organization's primary focus is remaining ahead of trends, ensuring it leads the industry rather than follows it. "Meeting attendees constantly upload their event experiences to social media, and that definitely keeps us on our toes. We don't want to replicate anything that's already been done," explains Duncan. "Our overarching goal is to design events and activation that are fresh and new – to create experiences that people have never seen before."
In 2017, Cantrav worked with Amway to produce an ultra-luxe incentive program. Each moment was inspired by Vancouver, and everything was personalized – for example, event staff were required to know every guest's name. From the moment delegates arrived at the airport, Cantrav committed to ensuring each of their experiences was extraordinary and exclusive to Vancouver, including throwing a "Hollywood North" themed event on top of a parking lot. More recently, the organization took over the Shipyards in North Vancouver for a highly stylized, glamorous gala dinner and private concert that required complex build-outs and close collaboration with the local community.
Low budget?  No problem!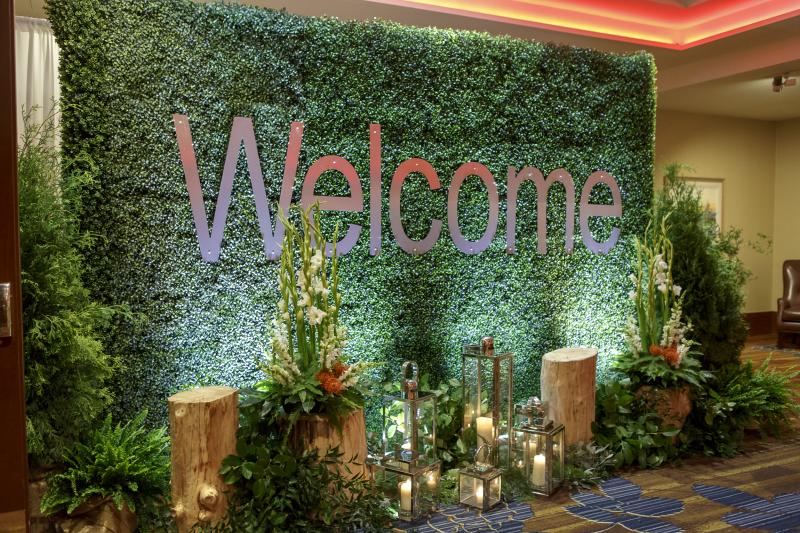 Focus on one meeting aspect to maximize your budget.
Though sometimes the sky's the limit when it comes to implementing never-before-seen events, many clients have to reign in their vision due to budget – but that doesn't mean novelty must be sacrificed. When working with smaller budgets, Cantrav recommends narrowing focus to one central element. "We've created large-scale interactive art installations that encourage teamwork, as well as attention-grabbing hospitality desks," says Duncan. "When budget is a factor, it's better to dedicate resources to one memorable component rather than try and spread funds across the entire event."
DMCs can be a meeting planner's best friend, and Cantrav holds distinction as one of the best in Canada. Skilled at capturing the unique elements distinguishing Vancouver and Canada from any other host destination, Cantrav is equally adept at fostering human connections and leaving delegates thinking, "Wow… that was the best event yet."
Inspired to host your event in Vancouver?
To learn more about Cantrav, click here. For more information on hosting your next meeting in Vancouver, contact Tourism Vancouver's Meetings & Conventions team.