Organizing a conference is complicated enough, never mind the opening and closing galas, networking receptions, client dinners and incentive soirées. Most planners know it pays to hire an event planner based in the host destination – but have you considered the benefits of outsourcing décor? Seasoned companies like Bespoke Décor add noticeable sparkle to conference events, creating impactful environments through curated design and a personalized approach. Read on as the designers at Bespoke Décor explain why dazzling décor can elevate your event.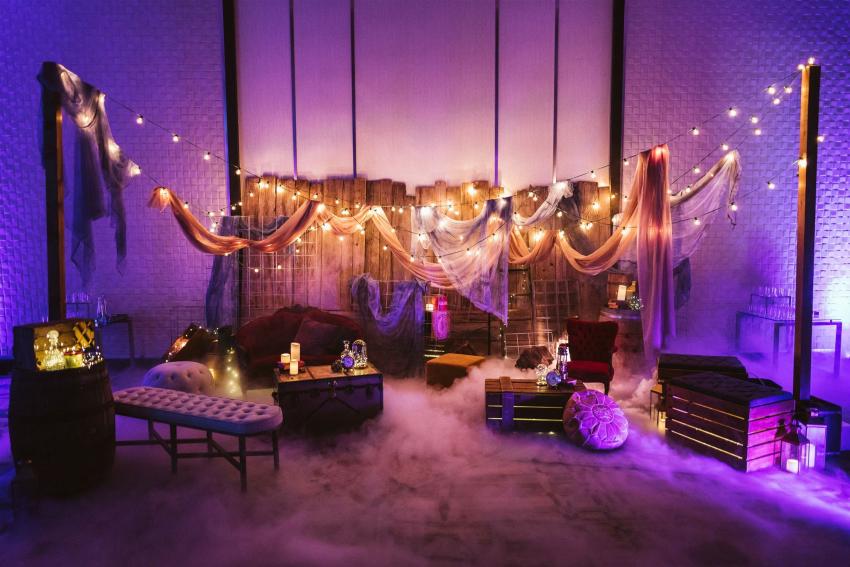 Courtesy Tourism Vancouver/Sachin Khona
Ambience can make or break an event 
Thoughtful and well-placed décor entices attendees with a welcoming atmosphere, elevating events from "okay" to "oh, wow!" A cohesive, unique look will excite guests upon arrival, motivating them to become more involved in event festivities. And, décor can cleverly reflect your conference theme, leading to positive perceptions of your association's brand. For example, Bespoke Décor recently collaborated with a client to custom design a cushy lounge at a tech conference. The client was extremely pleased to see elements reflecting the company's values, as well as colours and gradients that mirrored the brand.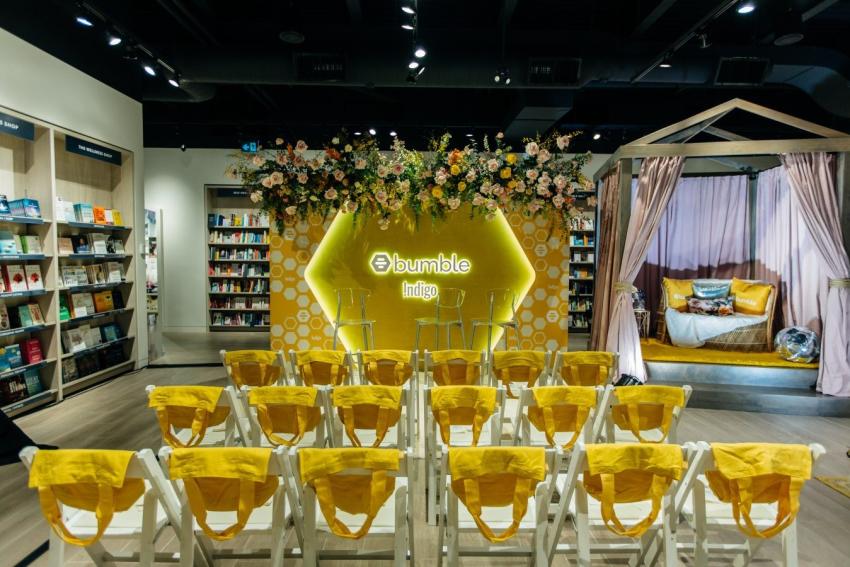 Courtesy Bespoke Décor
Décor achieves maximum impact with minimal budget
What are the goals of your incentive dinner? Are there certain activations or areas at your conference welcome gala where you want to direct traffic? Or, is your aim to create a specific atmosphere? Focusing budget on décor and lighting is a smart and simple way to cultivate your desired effect. For example, tasty food and delicious drinks always draw a crowd, so if you take extra care to jazz up the buffet and bar section, delegates will appreciate and take note. If your KPI is increasing social buzz, ask the décor company to set up an interactive photo booth where attendees will be motivated to share online snaps (don't forget to post the WiFi password and conference hashtag!).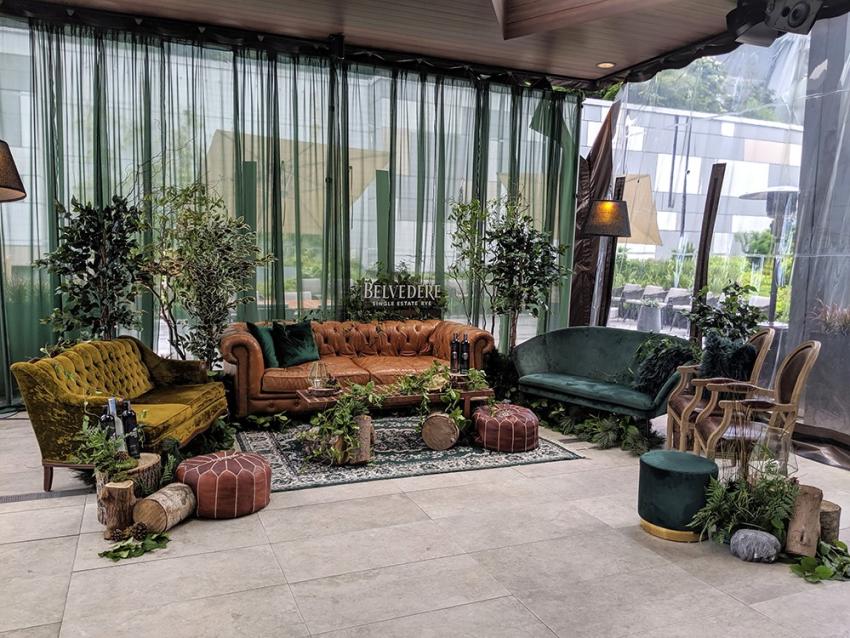 Courtesy Bespoke Décor
Décor companies are in-tune with local culture 
Many conference attendees choose to attend out-of-town events because they're drawn to the host destination. To inspire and excite them even more, consider hiring a décor company to reflect the destination brand. In Vancouver, for example, your décor can pay homage to the city's natural surroundings – think festive centrepieces comprised of dried foliage foraged from nearby forests. Delegates will take delight in sitting down at tables dancing with candlelight, anchored by majestic glass vases filled with live twigs, branches and berries, and cotton stems. 
Décor companies save you time 
As if planning an event in a foreign city wasn't stressful enough, creating a pre- or post-event décor concept and sourcing design elements can consume your schedule. In-destination décor experts take a massive load off your shoulders by collaborating with you to define a gala or gathering theme; locating appropriate rentals, such as fun cocktail tables, distinctive tableware and attention-grabbing signage; and handling delivery, set-up and tear-down. The end result? More time for you to focus on networking, dedicating one-on-one time to VIP speakers or guests, and enjoying the fruits of your conference labour.   
Inspired to host your conference event in Vancouver? Contact Tourism Vancouver's Meetings team, then browse www.bespokedecor.ca. for design inspo.