As we fall into a new season, meeting planners seeking conference venues in mild temperatures can begin and end their search in Vancouver. Whether skiing, sailing and golfing in the same day, or embracing refreshing rainfall that keeps the city lush and green, delegates will fall for Vancouver any time of the year.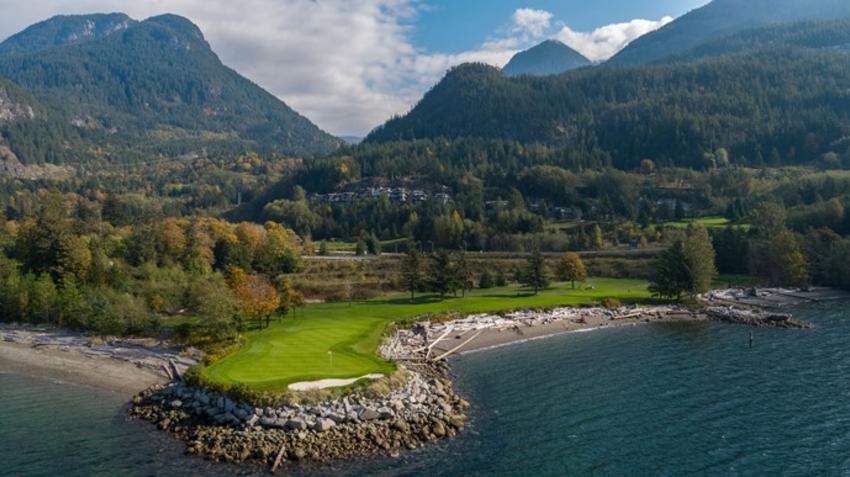 Golf, ski and sail all in the same day – just because you can (Furry Creek Golf Course, courtesy 360hometours.ca Inc.)
Boasting an oceanic climate, Vancouver is sheltered from extreme weather by the mountains of Vancouver Island to the west. The city's average temperature hovers at a pleasant 11˚ Celsius (51.8˚ Fahrenheit), one of the warmest annual temps in Canada. Delegates are often surprised by the wealth of experiences available outside the boardroom year-round, including the ability – rare among Canadian cities – to ski local mountains, sail the sparkling Pacific Ocean, and golf at award-winning courses all in the same day.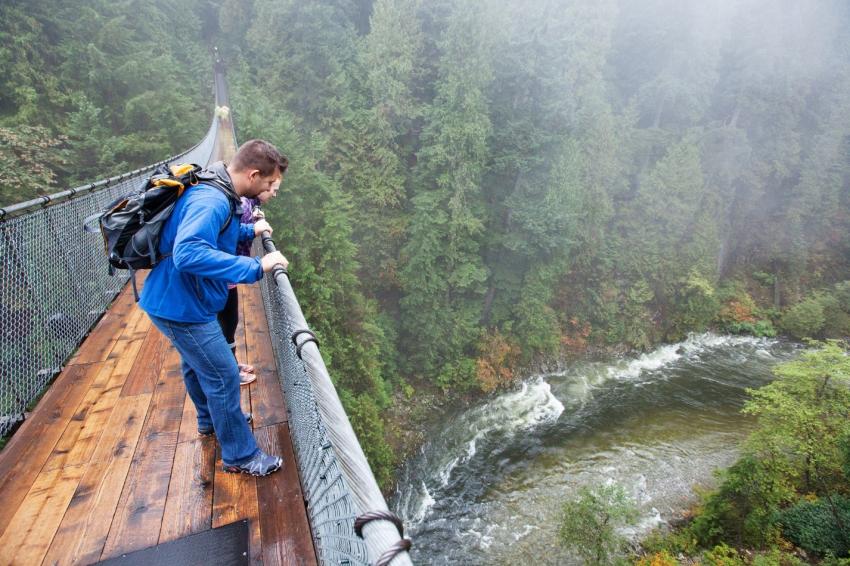 Rainy days enhance Capilano Suspension Bridge Park's raw beauty (courtesy TVan/Capilano Suspension Bridge Park)
Vancouver is situated amid lush rainforest that's kept bountiful by rainfall – in fact, some of the city's most beautiful moments and experiences are enhanced by rain. When the sky is sprinkling, delegates can watch rain kissing the ocean from the Vancouver Convention Centre's floor-to-ceiling windows, or enjoy a bird's-eye view from the city's plentiful high-rise hotel boardrooms. Strolling along the seawall – which starts just outside the convention centre at Canada Place plaza – delegates will come to Stanley Park, whose quiet paths are canopied by centuries-old trees, offering an idyllic place to embrace reflective moments in the midst of hectic conference schedules. Capilano Suspension Bridge Park is a must-visit during rainy times: reachable via free shuttle from Canada Place, the park is a picture-perfect example of the West Coast's scenic rainforests (bonus: if you visit during winter months, the park's Canyon Lights is guaranteed to rack up your social likes).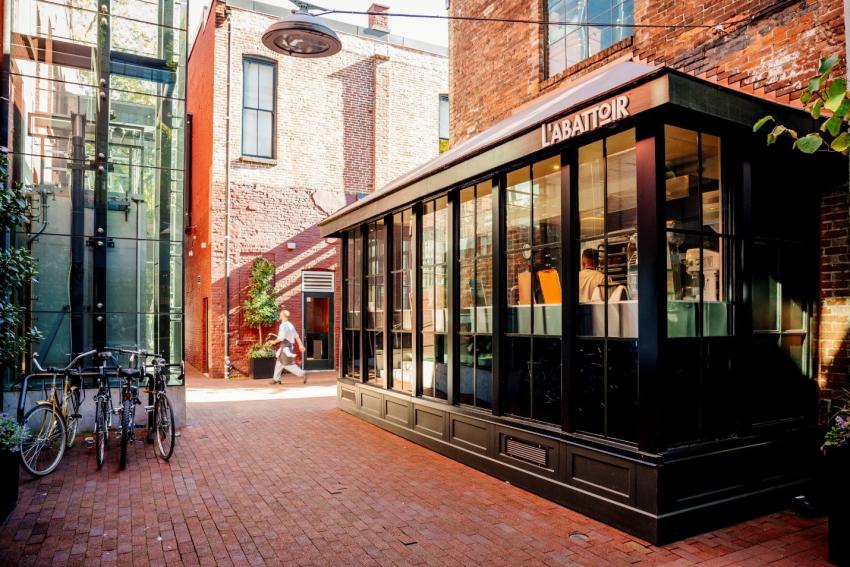 L'Abattoir's private event space is equal parts cozy and chic (courtesy TVan/Nelson Mouellic)
In summer and early fall, Vancouver holds distinction as one of the driest cities in Canada. When cooler temperatures hit, delegates can follow locals' lead by seizing the opportunity to cozy up at one Vancouver's dizzying array of restaurants, cocktail bars, and hidden gem eateries. Group-friendly venues particularly agreeable in fall include L'Abattoir, whose moody Gastown locale offers French-influenced fare and strong cocktails presented as exquisitely as the restaurant's stylish décor (maximum capacity of 50 seated or 70 standing in standalone private dining facility); The Blackbird Public House & Oyster Bar, where delegates can play pool or shuffleboard, indulge in a whisky tasting and tuck into updated pub fare (maximum capacity 200); or Gotham Steakhouse and Bar, an opulent space embracing art deco and warm mahogany with tender steaks, top-shelf cocktails, and standout events customized to all tastes and budgets (maximum capacity 300).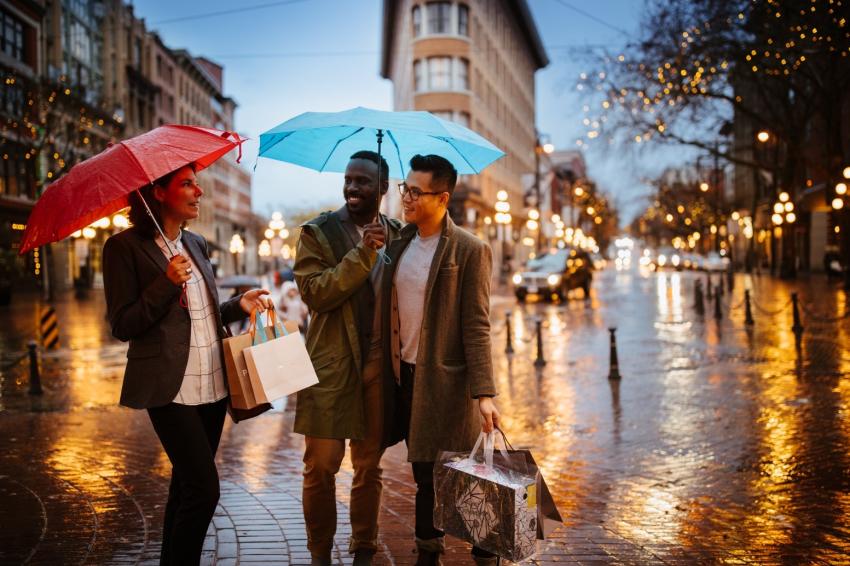 Learn from the locals and embrace the rain (courtesy TVan/Hubert Kang)
Vancouver locals are lucky to experience four distinctive seasons while continuing to enjoy their favourite activities year-round. See what we see, and fall in love with Vancouver all year long by booking your next conference in this truly special city. To get started, contact Tourism Vancouver's Meetings team.