Before Women Deliver 2019, Rana Zakarneh had never been to Canada. Born and raised in Palestine, the activist is an inspirational powerhouse – she is a Global Shaper, an initiative born out of the World Economic Forum that supports a worldwide network of young people advocating for change; is a diplomat at the Palestinian Ministry of Foreign Affairs and Expatriates; and has dedicated her young life to spreading awareness of the importance of women and youth empowerment, especially women's involvement in politics. A seasoned global traveller, Rana immediately fell in love with Vancouver's hospitality and multicultural personality.
"In Vancouver, I felt like I had been to multiple cities in just one day," said Rana. "That's certainly because of the city's diversity – a diversity that I have never seen before. I travel quite a bit and have been to many cities, but none made me feel as positive or welcomed as Vancouver."
Rana travelled to the city for Women Deliver 2019, the world's largest conference on gender equality and the health, rights and wellbeing of girls and women. The global event took place in Vancouver between June 3 and 6, attracting record-setting attendance of more than 8,000 heads of state, academics, activists and journalists. Among those was Rana, who is part of the Women Deliver Young Leader program that empowers youth advocates to take action in support of gender equality. "The program is a catalyst that gives visibility to the experiences of young women like me who have managed, against many odds, to be successful," said Rana. "By connecting young people from across the world to platforms and resources they need, this program helps us in our journey as advocates."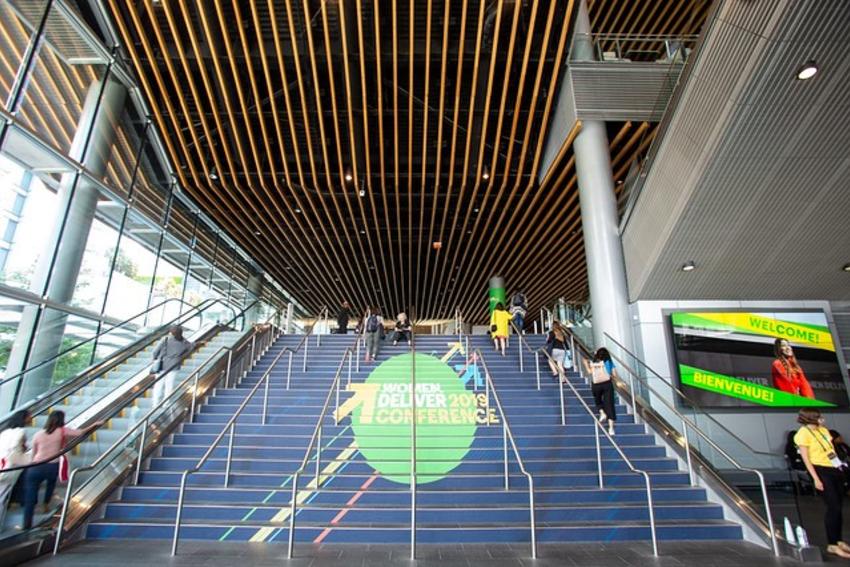 Women Deliver 2019 (courtesy Flickr/Women Deliver)
"I was amazed by the speakers at Women Deliver 2019, many of whom were young people," said Rana. "The event reaffirmed my belief that young people can be great leaders – we just need to continue gaining the credibility that will help us create positive change. I've never encountered an event or conference where I learned so much, and was able to connect so well with other attendees."
Rana herself spoke at the Board of Directors VIP reception that kicked off the first night of the conference. She took the stage with Justin Trudeau, prime minister of Canada; John Horgan, premier of British Columbia; Katja Iversen, president and CEO of Women Deliver; Kristen Hetle, chair and board director of Women Deliver; and Vivian Onano, Women Deliver Young Leader and board member. Rana's speech was motivated by her passion to dis-gender politics and break the stereotype that women cannot be influential political leaders.
"Women are such an important part of society. In order to guarantee the prosperity and development of our world economies, we need to be heard and given the chance to participate in creating positive change," explained Rana. "Also, when women are meaningfully engaged in politics, our laws, rulings and decisions become more inclusive and representative. Only then can we achieve true democracy."
Rana also shared with Women Deliver attendees the various initiatives she and other young advocates are implementing in Palestine. "We have built a network of young people who help to organize awareness campaigns on female entrepreneurship, female political participation, mental health awareness and recycling – any issue that needs to be tackled in our community," she explained. "As a result, many voiceless young Palestinian women have been transformed into active advocates."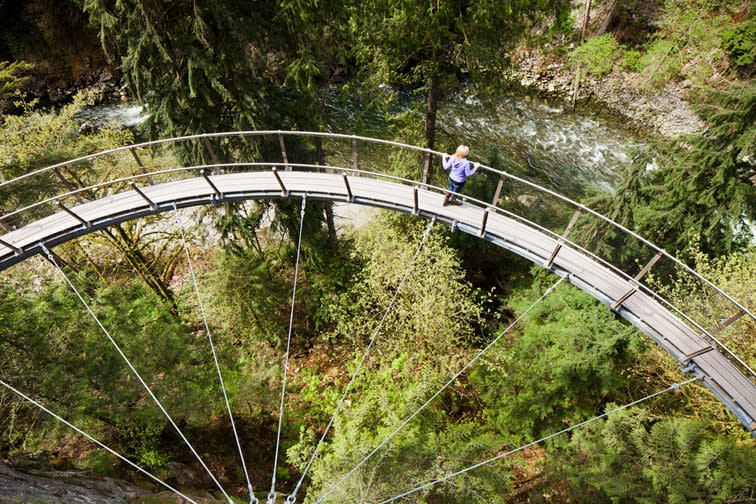 Surrounded by nature (courtesy Capilano Suspension Bridge Park).
Despite the incredible wealth of plenaries, workshops, ancillary events and other programming offered at Women Deliver 2019, Rana was able to carve out time to explore Vancouver. In fact, the day she arrived she visited Capilano Suspension Bridge Park, and was immediately mesmerized. "I spent four hours there, not only touring but also relaxing and meditating in the woods," she shared. "It was a wonderful opportunity to connect with Vancouver through its natural attributes prior to the conference."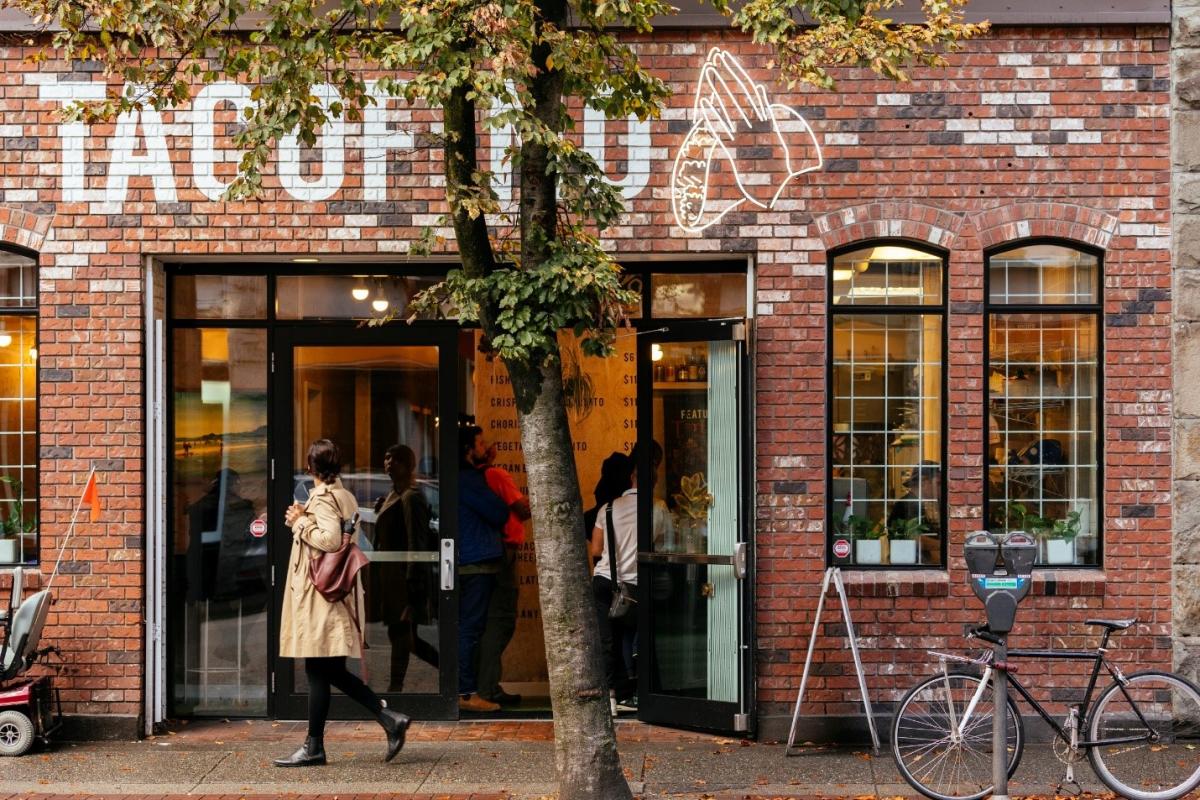 Strolling through Gastown (courtesy Nelson Mouellic).
Rana also wandered the city's extremely walkable downtown core whenever she could find time in her busy schedule. "I visited Gastown late at night and loved the lights and street decorations. I saw the sunset at the Vancouver Lookout, and it was breathtaking. I also went to Queen Elizabeth Park, which exceeded my expectations. Vancouver's diversity – not just its people, but also its landscapes – is truly indescribable."  
Despite the long journey between Palestine and the West Coast, Rana intends to return to Vancouver as soon as she can. "I have local friends there now, whom I am still in touch with. I also just received my three-year visa, so hopefully I will return to Vancouver very soon!"
Ready to bring your next meeting to Vancouver and inspire delegates like Rana? Contact Tourism Vancouver to get started.