Tourism Vancouver has launched an immersive "Disney Descendants 3 in Vancouver AR Adventure", created by Vancouver-based QuestUpon and now available for free download on App Store and Google Play. The first-of-its-kind self-guided adventure is inspired by Descendants 3, the third movie in Disney Channel's hit global franchise, which premiered on August 2. All three movies in the franchise were filmed in Vancouver and Vancouver Island.
Supported by Disney, the "Disney Descendants 3 in Vancouver AR Adventure" encourages Descendants fans to visit key filming sites such as Britannia Mine Museum and the University of British Columbia in Vancouver, and Hatley Castle and the BC Parliament Buildings on Vancouver Island. There, visitors can use their phones to unlock site-specific film clips, movie- and tourism-inspired trivia, scavenger hunt-style missions, and AR animations such as a formidable dragon and avatars of some fan favourites like Mal, Evie, Audrey and Uma. To access the adventure, users simply need to download the free QuestUpon app (available on App Store and Google Play) and select "Descendants 3 in Vancouver".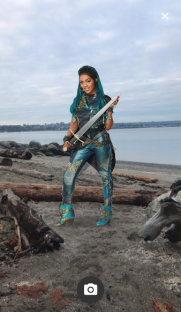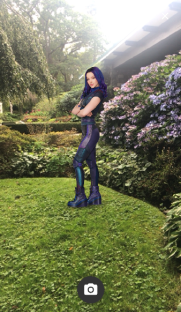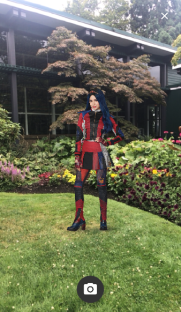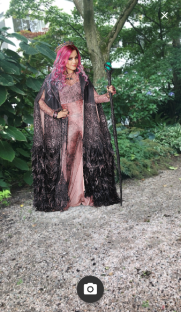 Descendants 3 holds distinction as cable TV's highest rated telecast in more than two years among its target audience of kids ages six to 11, and ages nine to 14; and is also the #1 most social TV movie year-to-date (U.S. figures). The Descendants 3 soundtrack entered the Billboard Top 200 chart at #7, and also ranks #1 on Billboard's Soundtrack Chart and #1 on Billboard's Children's Chart for its debut week. In Canada, the debut of Descendants 3 was the #1 program across all television aimed at Disney Channel's target audiences.
So, what are you waiting for? Watch Descendants 3 on Disney Channel and Disney NOW, then head to Vancouver and Vancouver Island to see the film come to life with the "Disney Descendant 3 in Vancouver AR Adventure". Don't forget to share on social using the hashtag #DisneyDescendants3inVancouver!
To view a digital deck with more details on the "Disney Descendants 3 in Vancouver AR Adventure", click here. To follow a self-guided Descendants 3 itinerary, click here.