Credit: Gabrielle Mustapich / Tourism Vancouver
It's almost time to taste the world, Vancouver style! Dine Out Vancouver Festival returns January 17, 2020, and runs until February 2, 2020.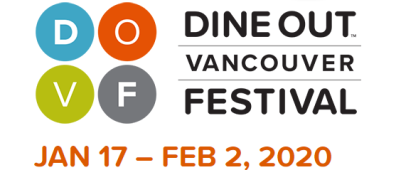 Not only does 2020 bring a record-breaking number of participating restaurants across the city, but food fanatics can also choose from a range of new and exciting culinary events happening throughout the festival. Ocean Wise's Sustainable Seafood Walking Tour and the Punch Brunch are just a few of the many new and notable additions to this year's events list.
For those traveling from out-of-town, Air Canada and Air Canada Rouge are offering a 15% discount on Basic/Standard/Flex/Comfort fares when booking flights to Vancouver between January 15th, 2020 and February 4th, 2020. Flights must be booked before December 21, 2019, with discount code: A6XNJKK1. Several Vancouver hotels are offering special rates from $99 and a collection of Dine & Stay packages that give you the option to customize and complete your very Vancouver culinary vacation.
Thursday, January 9th, 2020 marks DOVF 2020's restaurant and menu announcement. With over 300 participating restaurants, this year's reveal will have a taste for every bud. 
To stay up-to-date on Dine Out Vancouver news, check out the website here.
For the official press release, click here.