Places to Stay
Love means never having to make the bed. When you're ready for a change of scenery, head out for a night (or two!) on the town and let one of Vancouver's world-class hotels sweep you off your feet.
*BC residents let's do our part by continuing to follow current public health orders. Non-essential travel into and within BC is not recommended. Stay local and support local, with your immediate household or bubble, in accordance with the latest guidelines.
Current Hotel Promotions
1 or 2 Free Grouse Mountain Winter Snow Lift ticket(s)
1 or 2 Free Canyon Lights Ticket(s) at Capilano Suspension Bridge Park
2 Free tickets to FlyOver Canada
2 Free Half Day Cycle City Rentals
$25 Free Amazon Gift Card
$25 Free iTunes Card
$25 Free Starbucks Card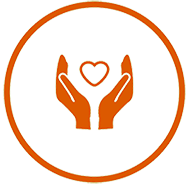 Vancouver hotels are working closely with BC Health to welcome guests safely by developing clear plans that increase cleaning and sanitizing even above previously high standard procedures. Check your hotel's website for amendments to cancellation and rebooking policies, and in some cases, special "staycation" rates for locals, so that you can plan your stay with confidence.