Vancouverites love dogs. Our city has been recognized as one of North America's most dog-friendly cities. If you and your pup want to play without a leash, you're in the right place. Here are our picks for the best off-leash dog parks around Vancouver.
Spanish Banks Beach Park, Vancouver
Let your doggo fetch sticks, dig in the sand, and play in the waves at Spanish Banks Beach Park in Vancouver. The large off-leash area is located on the far west side of the park. Dogs are allowed off-leash on the grass and the beach.
Pacific Spirit Regional Park, Vancouver
If you and your pup want to go for a walk in the forest, head to Pacific Spirit Regional Park near UBC. There are dozens of trails to choose from and most of them are leash-optional. Use the park map to plan your trip. (The trails marked in green are off-leash. Orange trails are leash required.)
Hadden Park, Vancouver
Tucked in between Vanier Park and Kits Beach, Hadden Park is a great place to take your dog off-leash. Your doggo can go leash-free on the grassy area in front of the Maritime Museum, but most pups spend their time down on the beach digging in the sand or playing fetch in the water.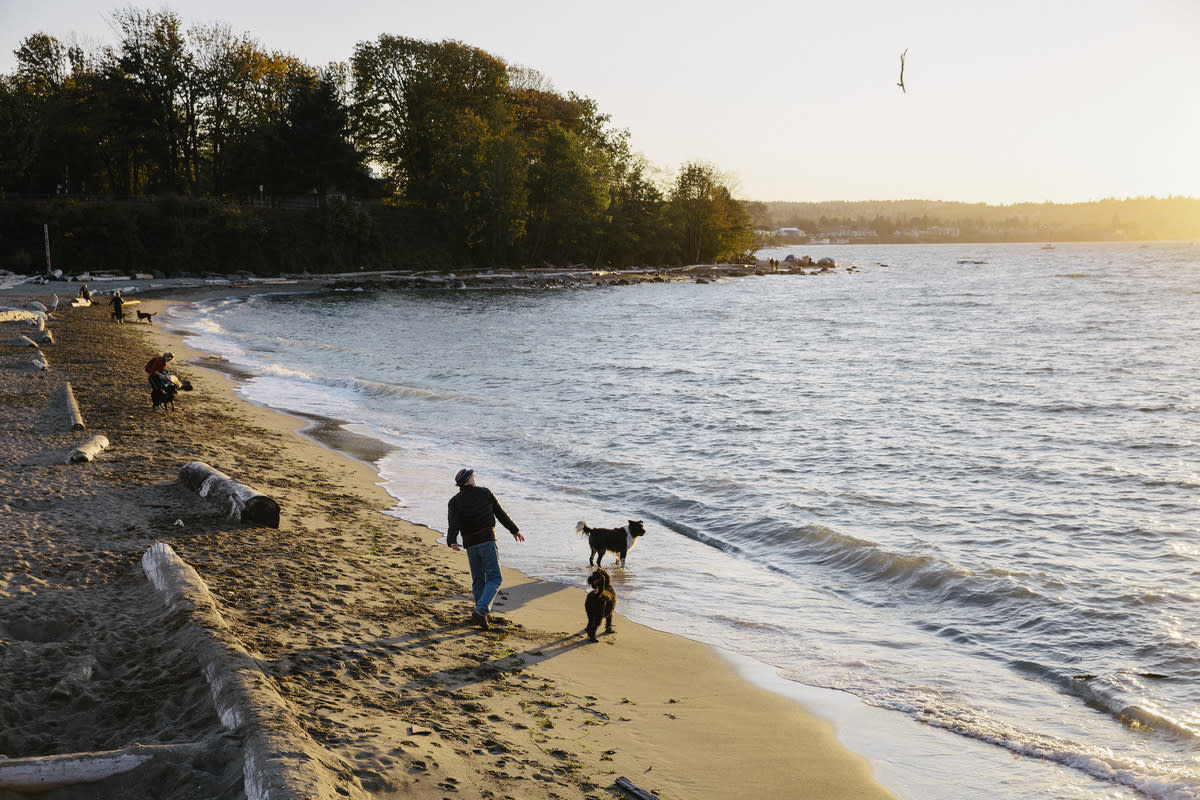 Hadden Park Dog Beach. Photo: Destination BC/Grant Harder
John Hendry Park, Vancouver
Home to Trout Lake, East Vancouver's John Hendry Park has a big off-leash area on the north side of the lake. Dogs can romp through the grassy area or go for a swim. It's also a great place for humans to picnic while their four-legged friends play.
Everett Crowley Park, Vancouver
Off-the-beaten-path Everett Crowley Park in East Vancouver has plenty of forested trails where you and your pup can walk off-leash. The outer trails require a leash but the inner trails are leash optional. (Pay attention to the signs to be sure.)
McDonald Beach Park, Richmond
McDonald Beach Park is hidden away near the airport on the banks of the Fraser River. The entire park is an off-leash zone with lots of grass for playing fetch. You also don't need a leash on the long sandy beach where your dog will love going for a swim.
Confederation Park, Burnaby
Confederation Park in North Burnaby Park has two options for off-leash fun. Head to the off-leash enclosures to let Fido run free. There's a huge fenced area for all dogs and a mini enclosure for small dogs. Or go for a walk instead on the 1.1 km-long off-leash trail.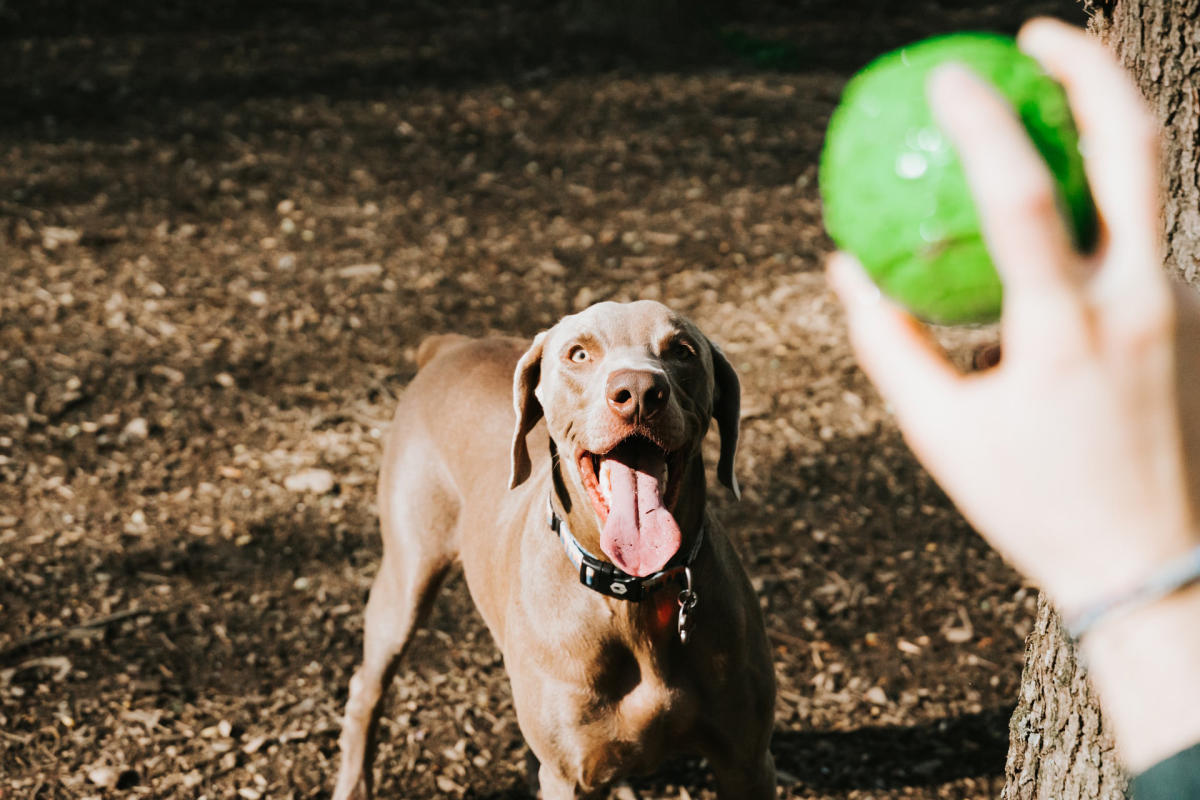 Photo: Tatiana Rodriguez on Unsplash
Barnet Marine Park, Burnaby
You'll enjoy the great views of Burrard Inlet and your dog will love the off-leash trail and beach at Barnet Marine Park. The west side of the park is leash-optional with time-restrictions in effect from May to September. 
Buntzen Lake, Anmore
Take your dog for a beach day at Buntzen Lake. The east side of the beach is entirely dedicated to dogs and is fully-fenced so you can let Rover run without a leash. While it isn't warm, the lake is not as chilly as the ocean, which is makes this a good place for dogs to swim.
Blackie Spit Park, Surrey
Blackie Spit Park in the Crescent Beach neighbourhood of South Surrey gets its name from the long peninsula that extends out into Mud Bay. There is an enclosed dog-run with a rain shelter for humans as well as a fenced dog swimming area.