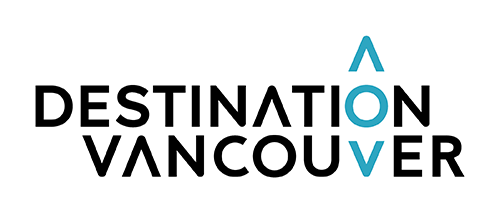 Tourism Vancouver has a new name.
We've now transformed into "DESTINATION VANCOUVER" 
Destination Vancouver's new mandate will see the association support Vancouver's tourism industry in developing their experiences, and promote Vancouver in national, US and international markets. The role of Destination Vancouver will be to help all relevant partners contribute to a common goal of building destination competitiveness, managed growth, and social responsibility.
Destination Promotion is fundamental to the many services the organization has been providing to members for over 100 years and includes such support as gathering and sharing business intelligence; attracting lifestyle, business and major events to the city; and leveraging regional, national and international collaboration to grow awareness and inspire visitation.
Destination Development ensures continued advocacy for members, and supports policy, planning, and capacity building efforts for the destination. Initiatives will focus on sustainability and resilience: prioritizing environmental stewardship in ways which protect the future of communities; and Diversity, Equity and Inclusion: creating conditions that ensure everyone feels welcome to contribute, participate, and benefit from Vancouver's visitor economy.